The visa processing solution in these challenging times
One of the most outstanding consequences of the Global Village phenomenon is that trends, fashion and habits tend to blend and/or to get more and more uniform, just exactly the same way policies, programs and even laws do within and across countries. It is therefore no surprise that an increasing number of Governments are resorting to Electronic and Biometric visas and passports. These are on demand not just because they provide more security check opportunities, but also, because they consistently reduce processes as well as costs and logistics required in the production of classical traditional visas and passports.
BRIDGE CORPORATION offers you a full range of E-Visa solutions at various stages of your project: Designing, Operating, Processing and Securing with specific features. In fact, we are involved in the Application, Verification and Delivery stages according to our customers' needs and expectations. We handle and organize online visa application procedures, visa approval after application, and visa printing-issuance.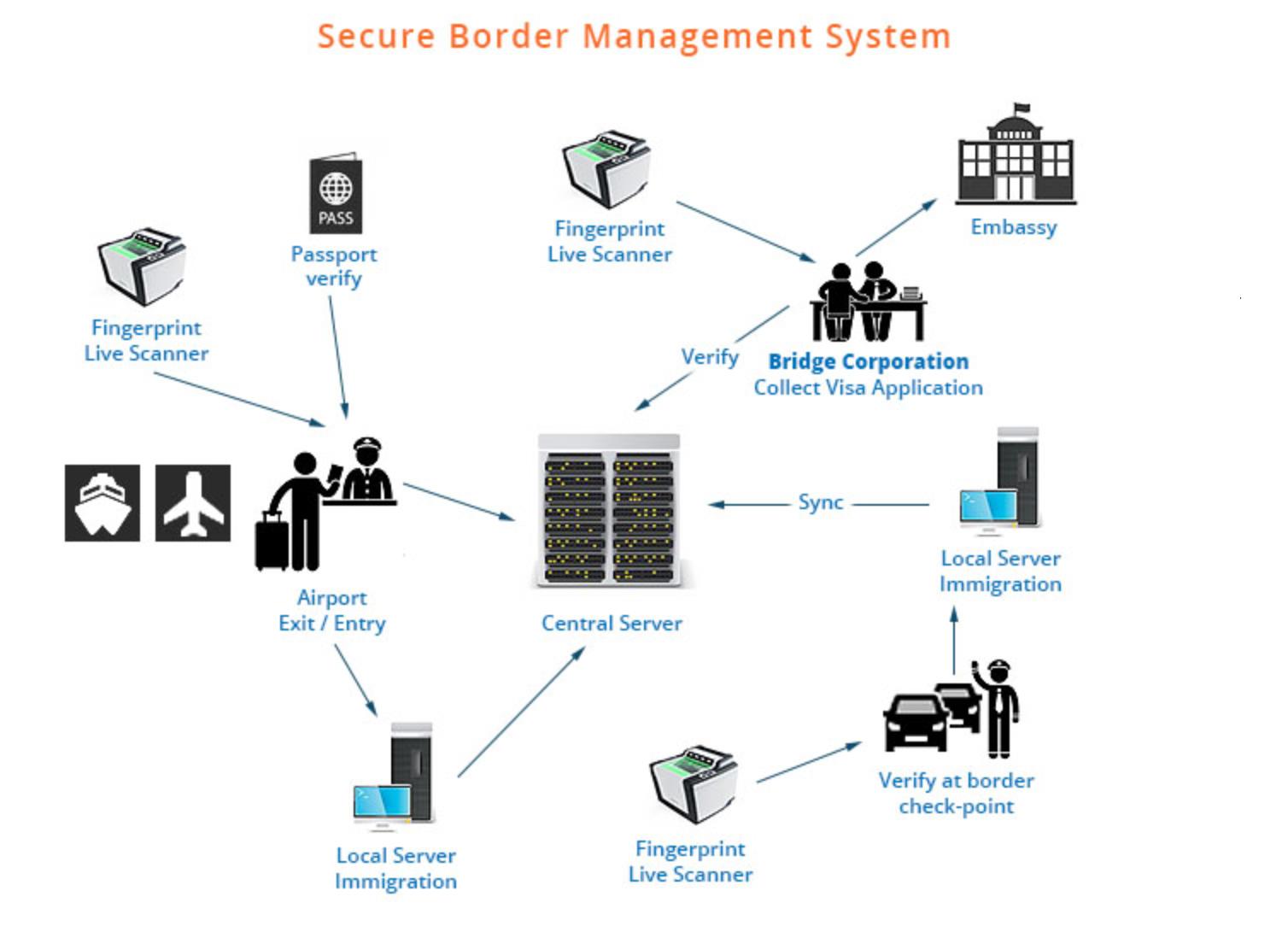 In a nutshell, our E- and/or Biometric visa solution is independent and can easily be fitted, adapted and integrated with external systems. We are solicited by many Government institutions and State security agencies the world over. We supply premiere class visa status online check, visa design, visa authentication, processing and verification, and status confirmation.
We guarantee:
Optimum security and confidentiality
Time and Cost Efficiency (Application-Process-Issuance)
ID authentication
Stronger borders safety and integrity
7/7 days 24 hours access and operations on our visa portal/platform
Better performance of Immigration related institutions
Better check and handling of international terrorist threats and actors.